We believe that the success of our company in the field of mechanical and electrical integration lies in the expertise of our team members at all levels, from the shop floor to upper management. This allows us to provide integrated solutions through the quality of its fabrication, surface treatment, mechanical and electrical wiring assembly, powered by the creativity, execution, rigor and the direct contact NSE-Automatech provides with each of its clients.
Beyond expertise, NSE AUTOMATECH promotes a flexible and participatory approach to sustainable relationships. Our vision and our mission are inspired by our values, our skills and our "DARE TO INNOVATE."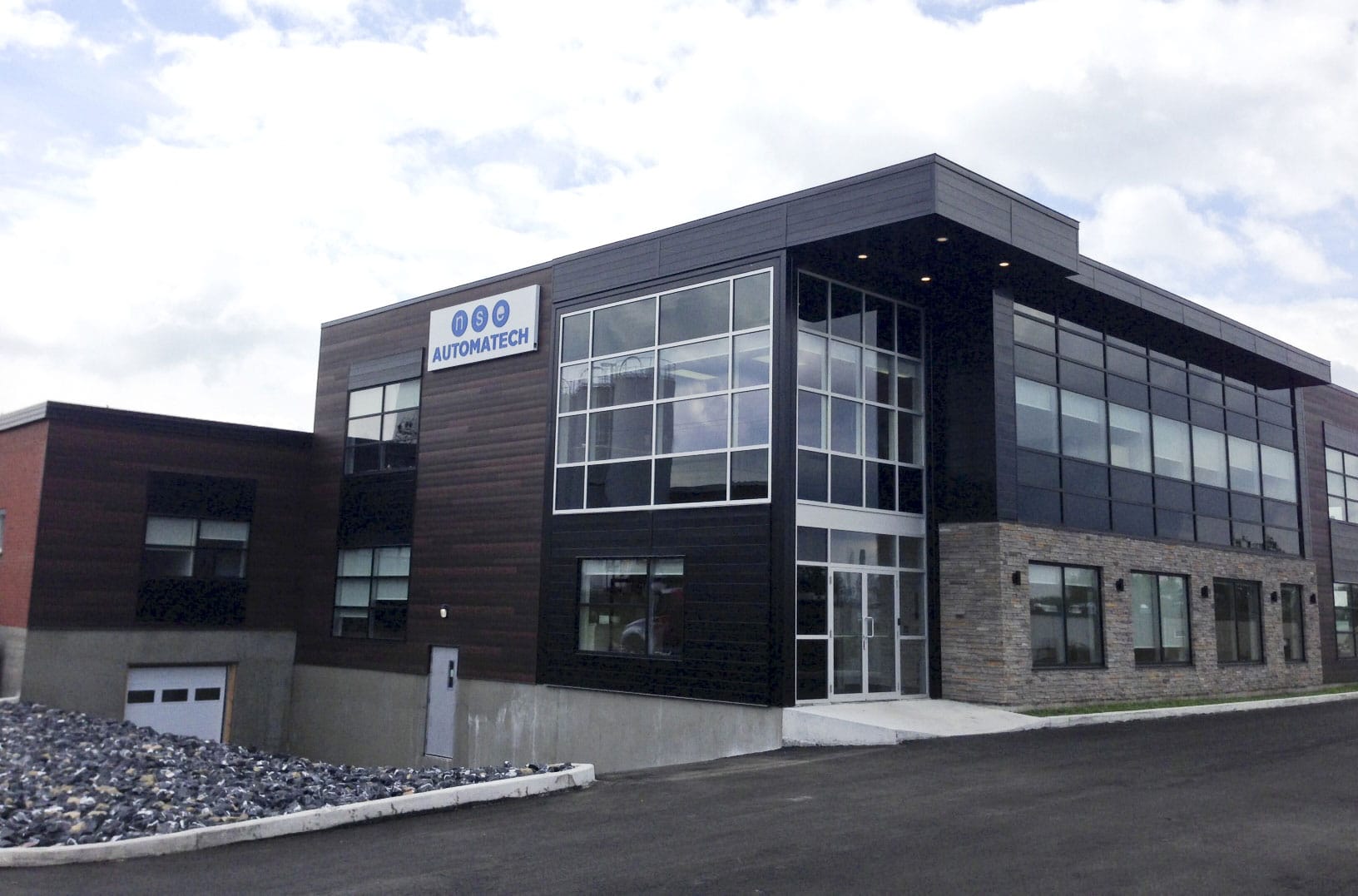 Automatech Inc. was created – 5,600 sqf
First major expansion – add 12,200 sqf
Add new facility – 8,800 sqf production floor 26 employees
New alliance – NSE Group – system integration
Lease new cable facility – 4,200 sqf prod. floor
Lease new surface treatment facility – 5,000 sqf
Acquired new 52,000 sqf facility and regroup operation of Plan A & B under same roof and 115 employees
Repurchase of Desjardins shares by NSE Groupe.